Align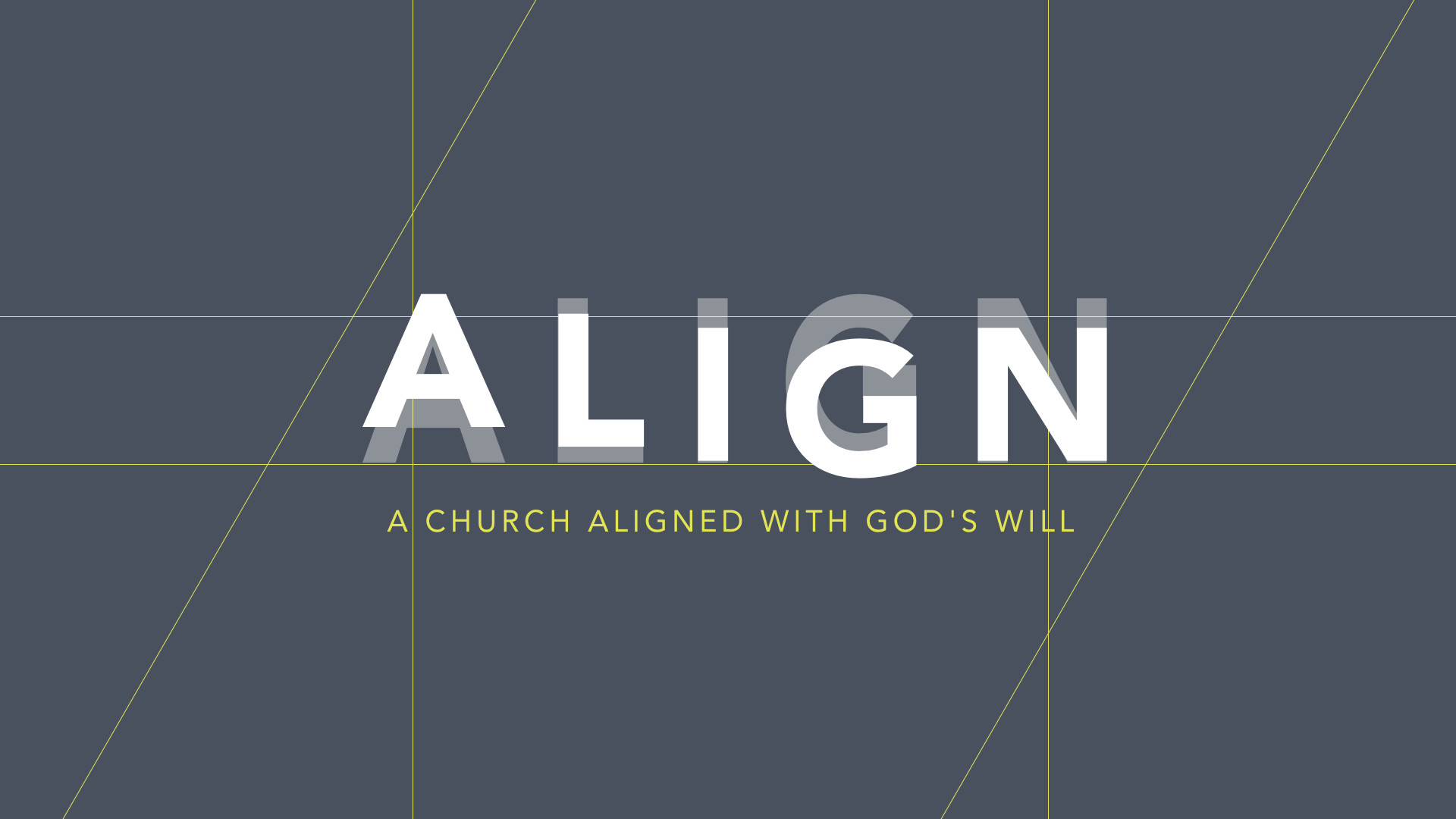 Sunday we start a new sermon series entitled Align: A church aligned with God's will. If we are going to see revitalization and revival in our church and be a light to this city if we are going to be a church that is "in community and 'on mission' for Jesus making disciple-making disciples of all peoples", we must be aligned with God's will.
Over the next several months, we are going to explore what it means to be a church that is aligned with God's will. We are going to start with what should be our foundation — God's Word. We will be in Nehemiah 8 and 9 this coming week if you would like to read ahead.
You can familiarize yourself with the books of Ezra and Nehemiah by reading the helpful blog post the Bible Project put out.
Phase 3 | Service Guidelines
We continue with Phase 3 of our reopening strategy. Not only are we bringing everyone back together, but we are going to pull back on the ushers. Everyone is able to seat themselves. If you feel comfortable gathering with the entire congregation, join us this coming Sunday at 8:55 am.
PHASE 3
As we move into phase 3, we have made some changes we believe will not only keep us safe but further facilitate fellowship and worship.
What is different
Full service - We are back to a full service, except passing the offering plate. We will open at 8:55 am.
Full Capacity - We are opening up to anyone who feels comfortable to join us in one large gathered group.
Congregational singing - We are returning to congregational singing. Feel free to praise the Lord through song.
Seat Yourself - We are moving away from ushers to allow you to seat yourself. Please adhere to social distancing, but feel free to sit where you like in the sanctuary.
Exit - After the service is over you can exit yourself. No waiting on ushers to dismiss you. You can exit through one of the three doors at the back of the sanctuary. We ask that you go ahead and exit after the service and visit outside.
What will remain the same
No Childcare - We will not provide childcare during the service. Families will sit together in the sanctuary.
No Time of Response - If you have a need, would like prayer or would like to discuss the gospel, please see one of our Pastors or a Deacon in the parking lot after the service.
Offering - Offering plates will not be passed but will be available at the back of the sanctuary.
Handouts - No handouts will be provided.
Dress - Please feel free to dress in clothing that is easy to launder.
Mask - You are not required to wear a mask, but it is suggested.
Scriptural Encouragement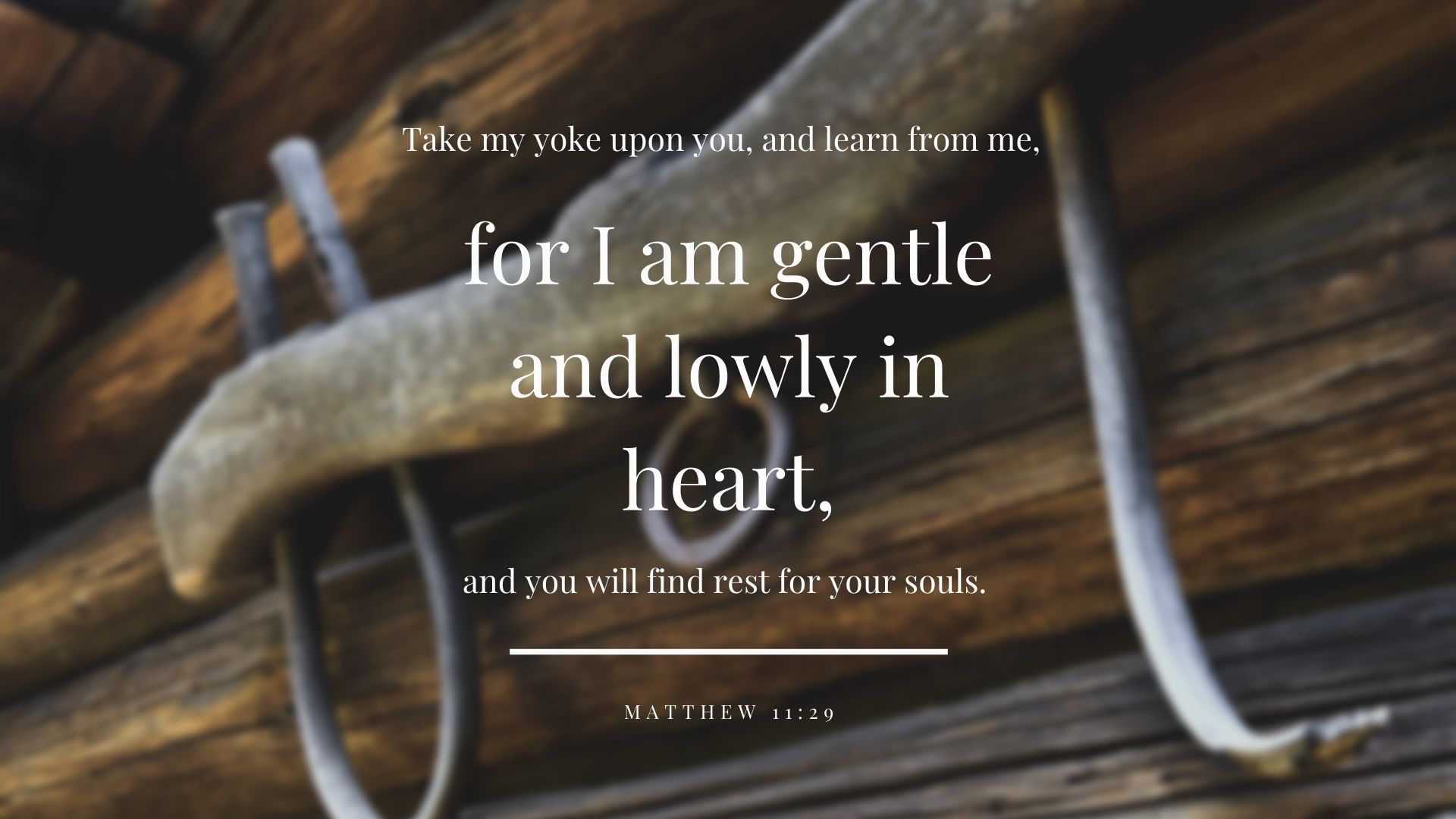 In the one place in the Bible where the Son of God pulls back the veil and lets us peer way down into the core of who he is, we are not told that he is "austere and demanding in heart." We are not told that he is "exalted and dignified in heart." We are not even told that he is "joyful and generous in heart." Letting Jesus set the terms, his surprising claim is that he is "gentle and lowly in heart."
Office Hours
We are still practicing limited office hours. If you need to reach us in the office, please leave a message and Pati will return your call as soon as possible. Or you can send her an email and she will be in touch to meet your need.
Questions?
If you have any questions about our ministries, church, or just want to chat, please don't hesitate to reach out to our pastor. He is happy to answer any questions you might have.
Do you have a need?
If you are in need of anything, please don't hesitate to call the church office, our Pastor, or one of our Deacons.