Welcome To Eastridge Baptist Church
At Eastridge Baptist Church you will discover a warm group of real people dedicated to following our Lord and Savior, Jesus Christ. From the moment you walk up to the building, you can expect a heartfelt greeting from people who care and want to see you grow.
Service Times
On Sunday morning, people start gathering around 8:45 am for prayer, coffee and fellowship. No matter what question you might have just ask. Our greeters are there to help you get settled.
Sunday 9:15 am
Small Group Bible Study 10:30 am
Wednesday 6:30 pm
What to Expect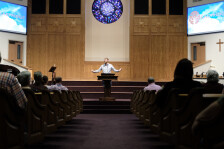 Biblical Teaching
Sermons at Eastridge Baptist Church are gospel-centered expositions from the Bible that strive to communicate God's message to God's people in order to instruct the mind and affect the heart. Most weeks you will find our Pastor
, working through a book of the Bible, but occasionally he preaches a topical sermon series.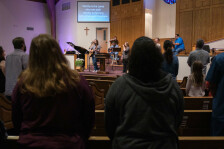 Worship
We are blended musically. The praise team leads our congregation to glorify and praise God each week.
We appreciate theologically rich hymns from the past as well as contemporary songs. You will hear and sing Christ-centered, God-glorifying songs in a blended worship service. Our music is always centered on Jesus and is designed to both teach and stir your affections for Him as we seek to glorify God and make Jesus' name famous in Red Oak and beyond.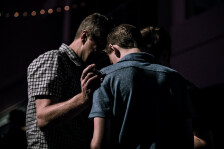 Community
We value community. In order to foster community and help you plug-in, we offer
several events, programs, and studies that are available throughout the week and year. While God's Word is always central, we see these opportunities as a chance for you to build a bond of friendship so that you might be strengthened, challenged, and encouraged in your walk with the Lord.